Domain Tracker by Rimtay
Are you tired of forgetting to renew your domains? Are you tired of tracking them? Missed a notification mail for renewal, or worse, did they miss sending you that mail? Or are you a freelancer who works with too many clients and forget to remind them to renew their domain names?
Don't lose domains ANYMORE
Rimtay Domain Tracker will help you remind to renew your domains automatically. It checks Domains automatically for most TLDs with automatic WHOIS requests.
No Need to Bother with Customers Again
Tired of contacting your customers to renew their domains? We are tired, that's why we have a solution. Rimtay Domain Tracker has a Clients feature. You can assign domain names to Clients, and our System can notify them on your behalf.
Features
Unlimited Clients / Domains
Manage Clients
Manage Domains
Connect Domains to the Clients
Track multiple domains.
Fully Automatic WHOIS Requests
Fully automatic System with periodic WHOIS checks.
Automatic mail notifications both to Clients and the Admin (You)
System checks WHOIS records within adjustable intervals to check the health of the domains and notifies both you and the client (who owns that domain) if something is wrong.
Automatic detection of domain renewals. No need to tell the System if you renew that domain. (Unless the domain has expired.)
Manual Domain Adding for Domains that Doesn't Support WHOIS
Manual Domain Tracking for unsupported domain names with WHOIS. (Some domain names are not supported since WHOIS providers do not allow Expiration Date and other stuff)
Manually Enter Expiration dates, and System will start tracking that domain for you. A manual extend is required since System will not be able to detect renewals.
Pushover/SMS Notifications (Plugins)
Pushover notifications are supported as well for the Admin (You) External Plugin is Required
Ability to integrate SMS providers that support a good API with good English documentation for Client & Admin SMS notifications. Contact With Us
Fully Manageable / Fully Translateable
Powerful & Secure & Responsive Admin Panel that will help you manage all.
It is easy to translate with just one file.
Change mail notification templates from Admin Panel easily. No need to dig into different files and stuff.
Demo
The demo is located here. Login credentials are pre-populated, just click and login.
Some restrictions are taken place to maintain the sustainability of the demo.
Easy to Install
Have you met with our Fast Installer? Just upload everything and install with ease!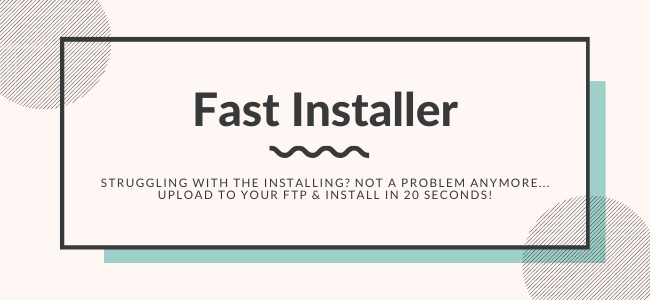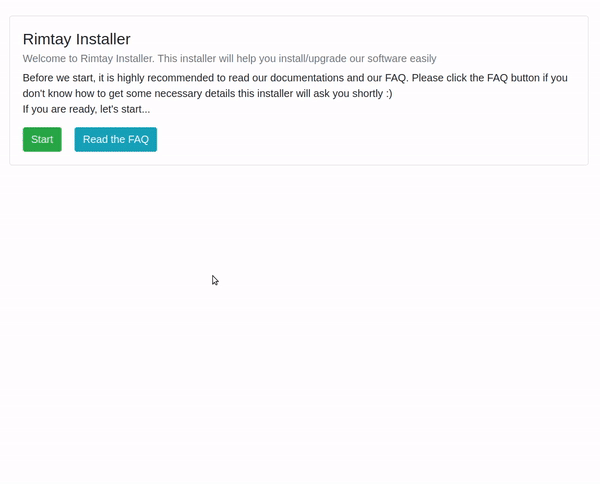 Features to Come
NameServer checks_ System will check them and notify the Admin if something isn't right._
NameServer IP checks _ System will check the IPs and notify the Admin if something isn't right._
Pushover Plugin
This plugin is not bundled with Domain Tracker itself, but we are giving it away for a short period for free. Contact us with your purchase code after your purchase at our Support Page and claim your free plugin.
You will need a Pushover account. You will also need to download the Pushover app (free 30 days trial for Apple/Andriod devices). You can see Pushover's pricing. At the time of publishing, there is a fee of 5USD for a lifetime after the 30-day free trial. Note – We have no affiliation with Pushover.
Warnings & Pre Purchase
Please read the list below before making a purchase. After you download our item , we will not process refunds. For queries listed below.
This software is NOT a WordPress plugin. It works standalone. But it is as easy as WordPress to install.
You need a PHP version 7.4 or more to use this software. PHP5.x is not supported.
php-curl
php-mbstring
Open Port (TCP Outgoing) 43 in Firewall
You need an empty MySQL database to use this software.
For mail notifications, you need a mail account that supports SMTP.
(Optional) For Pushover notifications, you need a Pushover account.They offer a free 30-day trial so that you can test. We have no affiliation with Pushover.
Some TLDs do NOT support WHOIS. This software supports most of the popular TLDs (.com, .net, .org, etc.). Still, we are not taking any responsibility that this software will work with all domains automatically. Manual Tracking WILL work with ALL Domains.
We support our item. Our SLA is two business days, but we usually respond within hours.
Changelogs
v1.0
The first version was released.