Pickled beetroot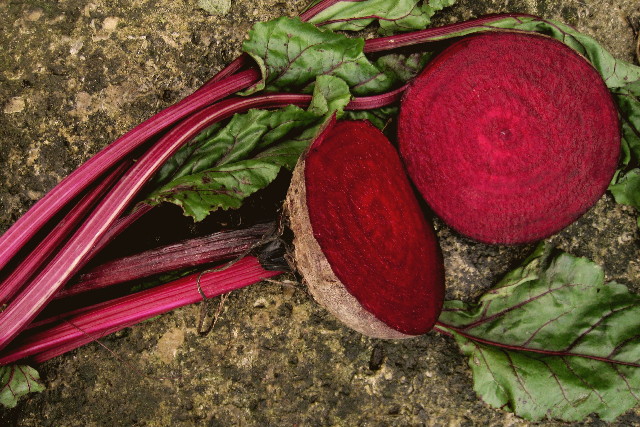 Ingredients
1kg beetroot
vegetable oil
4-5 tsp coarse crystal sea salt
For the pickling vinegar
1 tbsp black peppercorns
1 tbsp coriander seeds
1 tbsp yellow mustard seeds
10 cloves
few pieces of mace blades
2 bay leaves
700ml vinegar
100g light brown soft sugar
Method
Wash and trim the beetroot. Slice to final size, coat in oil. Roast in covered casserole dish or roasting tin 200°C for 1 hour or until tender.
Pickling vinegar, put whole spices in a medium saucepan. Toast over a low heat until they begin to smell aromatic. Add the bay, pour in all of the vinegar and sugar, let it dissolve, and bring to a simmer.
Pack the beets into sterilised jars, add 1 tsp coarse crystal sea salt to each, then pour over the hot vinegar and seal. Ready to eat in 2 weeks, or longer.
Original recipe: https://www.bbcgoodfood.com/recipes/pickled-beetroot
This page online: http://simp.ly/p/Jmt87r